Lightroom Made Simple - Organising Your Images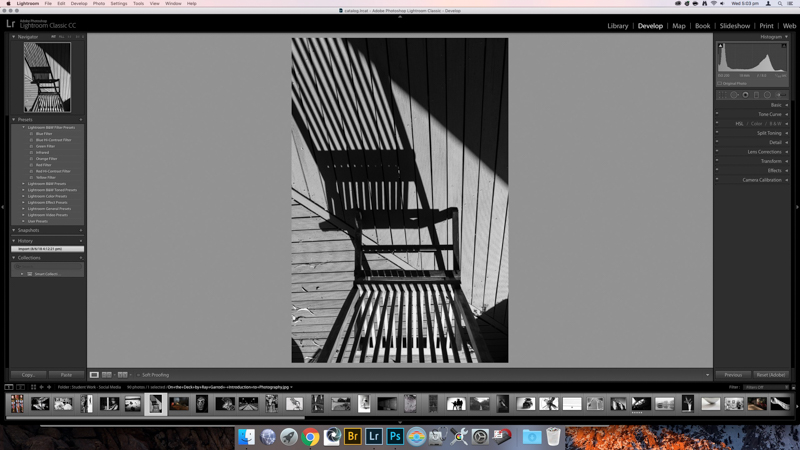 Lightroom Made Simple - Organising Your Images
Saturday 17 August 2019 10am - 5pm
Saturday 09 November 2019 10am - 5pm
This one-day course covers Lightroom totally, allowing photography enthusiasts, amateurs and pros to integrate the program into their digital photography workflow.
This is a one-day, hands-on intensive program for photography enthusiasts, serious amateurs, and working pros; you will cover Lightroom from start to finish, so you can easily integrate the program into your digital photography workflow now.
Adobe Lightroom is the essential software tool for any serious photographer. Lightroom offers a quick, creative, start-to-finish workflow with a Library database for organization, a Develop module for image processing and enhancement, a Slideshow presentation component, a Print engine, and Web galleries, making this program critical to your work and file management.
Learn to download, organize, manage, develop, and present your photography, ensuring a smooth transition to digital file management and workflow. Build a functional system for managing your images from input to output, and build confidence in your ability to streamline your digital workflow and support your photographic practice on all levels of file optimisation and management.
Prerequisites
Familiarity with basic computing skills, file management and imaging programs is essential. Digital photography knowledge and a good comprehension of exposure is an advantage.
Materials
Please bring your lunch, pen and paper to make notes. A pre-prepared catalogue of images will be available for you to work with on the day.