(More than) 10 Questions: CCP Lecturer Mark Spaven
Close to home again today this episode features a much loved lecturer at the CCP Mark Spaven who has been teaching our studio-based subjects since 2009, well after we'd moved from Stepney into where we are now at Marleston. I first got to know Mark as he started becoming a regular renter of the studios here; he struck me as a straight shooter. When Mark made an observation to me about his confidence that he could make a positive contribution to our education program, I was interested.
You see, I am approached fairly often by people who feel that teaching here would be a good thing, and surely it would be. However when it isn't clear that the hopeful lecturer can actually contribute and add to the unique program we offer at the CCP, the conversation won't go much further. This institution is after all a living enterprise responsible for the future of a lot of students here in our community, and I truly believe that members of the faculty here are more than just mouthpieces espousing information to the "great unwashed".
The resonance Mark Spaven tapped when he told me that he wished to contribute to our program here illustrated his desire to become a part of the crazy family collective we call the CCP crew. Of course it's never as simple as just rocking up to class and teaching, firstly as I informed him, he required the mandatory qualifications of Workplace Assessor beyond his obvious skill set and training in photography. Naturally he was already working towards this qualification – another positive impression and another box ticked.
And so over a beer or two, we talked about photography, life and just what it meant to be a teacher – the last point being especially salient because Mark's wife was a secondary school teacher (and still is) and so it came to pass, I decided to mentor Mark in the specifics of teaching and "cat herding". He became my studio assistant when I was teaching my classes all while he was completing his Workplace Assessor qualifications. We ended each class in the evening at my place where I made him a light dinner which we washed down with a beer or two. This provided an excellent vehicle to de-brief about the particular evening's class and various observations about positives and problems.
It was always an engaging conversation which naturally meandered into rock and roll, life and just growing up in our generation. I think this brand of fun continued between us for about six months until of course Mark Spaven was ready to fly the coop and be let loose upon the CCP students solo and I left him with the sage advice to "make it your own" because of course this is what is required to separate fact from fiction – especially if you are the one delivering the day's lesson.
Mark in his time here has certainly made the classes he teaches his own and he has become an extremely valuable member of the teaching crew at the CCP. Just as important, Mark is an engaging lecturer, a great person and a good friend and I enjoy his self-deprecating humour which is totally refreshing. We still get to share the occasional beers together and I enjoy going to see his band at their live shows whenever possible because they are actually really excellent.
Mark's students also love having him around in class and this is obviously important as a lecturer and I know Mark derives a lot of satisfaction from being at the coalface so to speak. And with that I introduce another chapter in the history of the Centre for Creative Photography at 20 years… Mark Spaven over to you.
MORE THAN 10 QUESTIONS: MARK SPAVEN
What first interested you, or made you fall in love with photography?
My parents moved our family from Canberra to Coffs Harbour, and then to Brisbane during my formative years. I knew nobody, and with my first pay packet I bought a RICOH range finder with a fixed lens. It gave me something to do and, using some fencing wire, I made a ring binder book out of my images. My second purchase was a sound system and my third, a car that I immediately drove back to Canberra upon receiving my driver's licence. Four years later, still living in Canberra, I qualified as an Optical Mechanic. I then travelled overseas for two years. I hadn't used the camera since Brisbane, so I dusted it off and took it travelling with me. When I arrived back in Australia, I lived in Sydney and showed my Kodachrome slide images from the trip to anyone that was interested. Everyone kept telling me how much they enjoyed the pictures; and I think that may have planted an unconscious seed. After two years in Sydney I came here to Adelaide and realised that I did not want to work in Optics long term. I decided that I would become a photographer. I enrolled in a TAFE course for photography and worked as a freelance optical mechanic while studying.
Are you making personal work?
I am making videos and posters for the band I now play in, in fact I have an animated clip for one of our original songs now playing in the current faculty exhibition at the Light Gallery. Why not drop past and see it – I think it's a lot of fun and Gavin and Aaron make a cameo appearance... and if you can't make it in this month you can always check out the video here.
What inspires your work at the moment?
Teaching inspires me actually. I think I burnt out with photography a while ago; I worked as a creative on demand for 25 years and believe me when I say that running your own business without any safety net is tough. I loved it, but I am now really fortunate to be able to continue my career with teaching. It's gratifying to pass on my experience.
What have you done since you started at the CCP, and what are you doing now?
Well I bought the camera first then the sound system. So of course I am now into song writing and gigging with GRID THE BAND. I still have clients that I shoot for; it's just that I'm not looking to expand this enterprise any further.
How has photography changed since you started?
Wow, in many ways, the anxiety of waiting an hour and a half for a film transparency clip test, then that time again waiting to pick up the film at Duckpond (who merged with Atkins Technicolour a while ago), all while hoping you got the job done on time. We used to build film images in the studio while shooting Polaroids, a very slow and considered process and you were treated with a lot of respect and sometimes awe. I was shooting a lot of 5x4 for commercial usage. Trying to manipulate images with no Photoshop, I did a lot of art work for sets and also on images to stylize them. I think manipulation in Photoshop and the high ISO settings making low light more manageable are huge changes.
How has photography changed your life?
Well, it really made my life. I started shooting bands, dancers, artist and actors. My first studio was shared with a dance company who were working with live musicians, I lived upstairs with one of the dancers, who I later married, and the studios were downstairs. It was a beautiful two-storey building cheaply rented to us by the government. They had cleared the site of businesses before we moved in, as they had bought the Hindmarsh site for what is now the Entertainment Centre, leaving most of it vacant for a few years. It was a very bohemian lifestyle, tap dancing classes Monday nights, we rented space to artists and got involved with the local community on that side of the city. It was the beginning of my metamorphosis from a country boy into a city boy. I've had had a lot to do with horses, rodeos and country life in my past and a lot of my friends were on farms in my early years.
Which photographers - past or present - have been major influences on your work?
I started looking at English photographers like Bill Brandt and Michael Cline, all the black and white shooters. I loved the European light and their take on form and composition. Then once I acquired some serious overheads I was looking at a lot of magazine editorial as I had to actually make some serious money.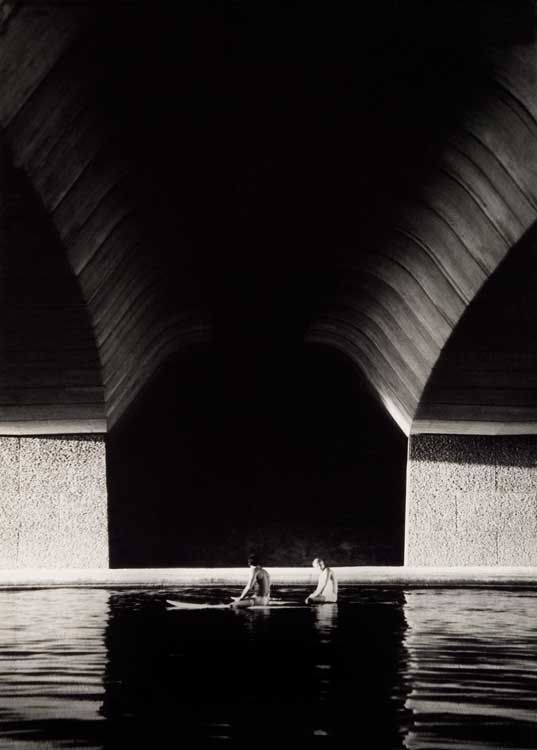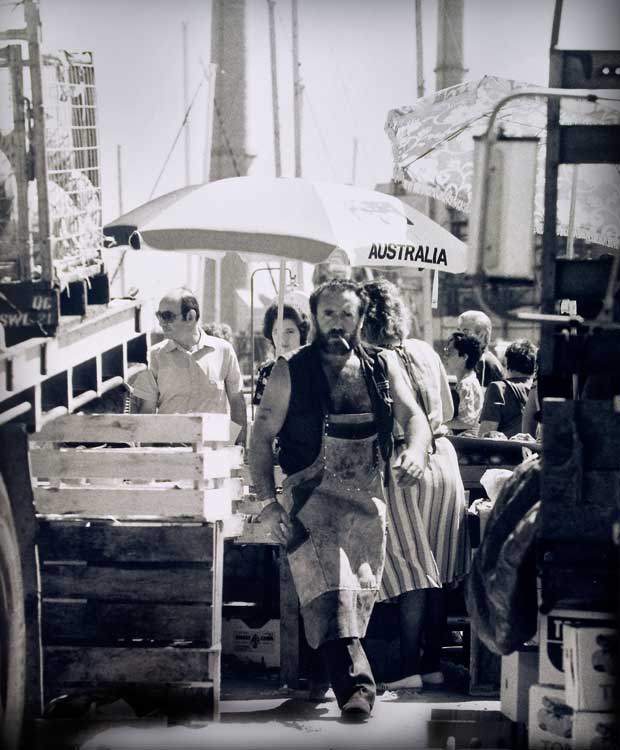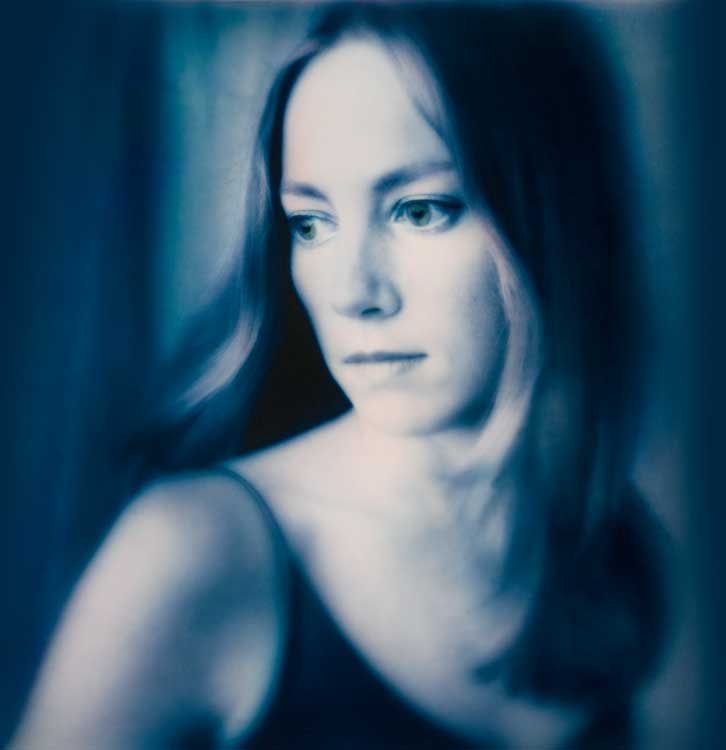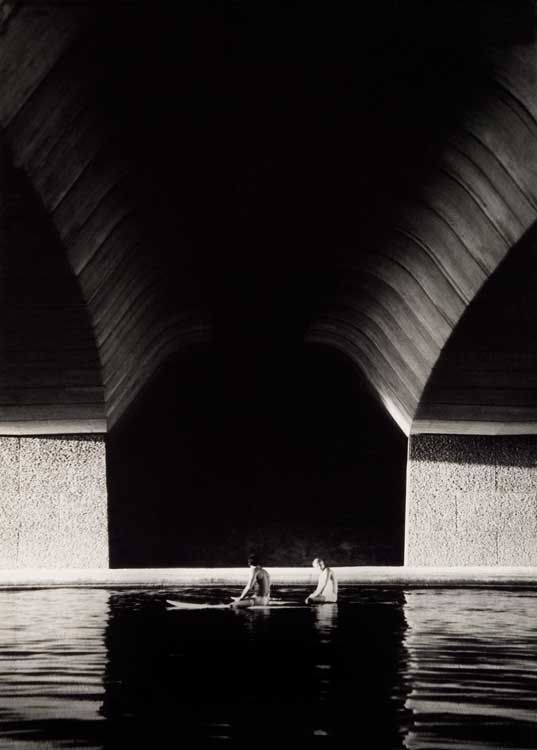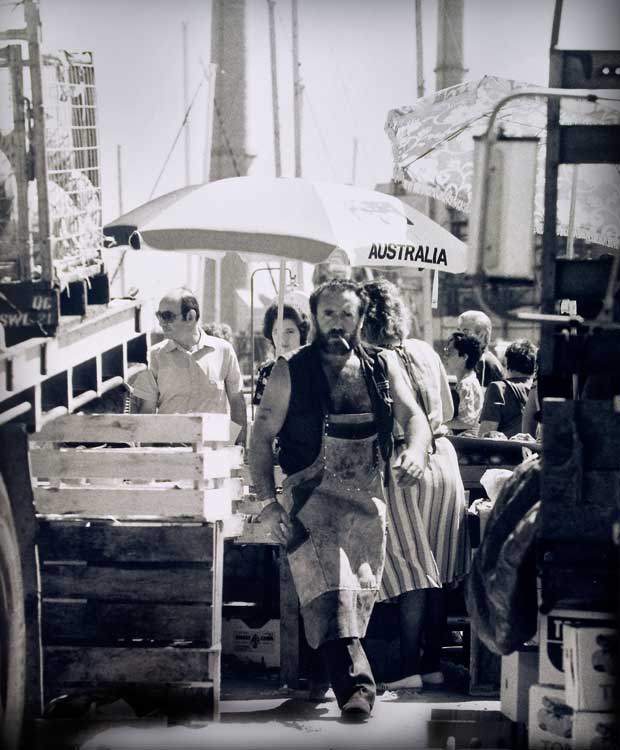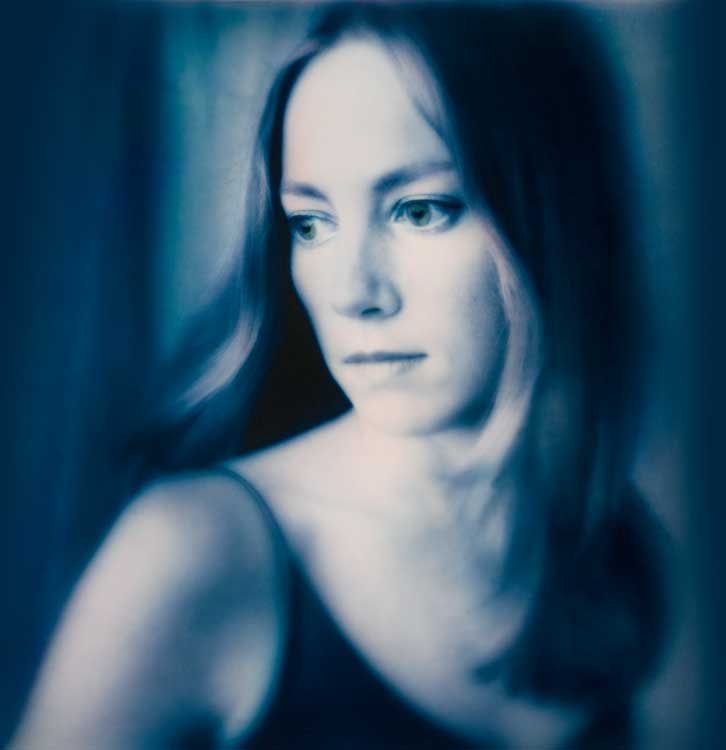 Who are the people who have shaped your work and career and why?
Joe Disario gave me my first big break. I had signed the lease on a large commercial space off Port Road, and I had nothing. I borrowed $1000 off my dad, bought a 5x4 inch view camera and signed a lease with six Italian business men, all related to each other. I negotiated three months free rent with them and thought if I didn't survive the three months then what would I have to lose, nothing... although, I did have a recurring dream about a pair of cement boots and a subsequent sinking! I bought some very cheap flash heads and made soft boxes out of foam core. I then shot some commercial images which I took around to art directors. Joe gave me the LE GROG catalogue, then Pizza Haven. I also shot some big furniture catalogues for him. I was on my way as the money started to flow in. I sublet the studio to some film makers and began building the space into purpose built studios.
Do you have any advice for student photographers?
I was working with advertising agencies and graphic designers; I then teamed up with some designers, an illustrator and a writer. They moved into the studios with me and we set up a production company. We began working with direct clients which gave us control of the creative process; we had a round table approach. It was a great time and we did some really nice work together. I also took on a lot of different types of work, from very creative to basic retail. Now there seems to be a lot of crossover happening with visual communication and as such I would advise students to try and be versatile across graphics, web design and photography through association or training.
What is the best job you've done since you've been working in the industry?
Put it this way, it was perceived as the best job according to my friends. A company called Multivision helped me with an audio visual production that I was working on with a dance company. I showed the final production to Rob Brookman, from the Festival, using Mulitivision's facilities and equipment. Multivision happened to have a job with the Grand Prix which they offered me. I shot rapid still images of the track volunteers and Multivision made a large multi-screen presentation, shown outdoors, using banks of slide projectors. It was shown outdoors at the after party to Tina Turner's hit, Simply The Best. I did it for several years and had a pass to go anywhere I wanted. I even got a regular high speed turn around the race track in the clearing car with flags flying. I never shot one car during the entire time I was covering the event.
Ironically, the only race I didn't photograph was the first race, but I did work there as a barman in the one and only beer (Coopers) tent on site. Saturday was fine but on Sunday race day, myself and four other barman served 250,000 patrons (not all buying beer, but still!). First we ran out of cups, and then the beer wouldn't pour in the 40+ degree temperature. We couldn't even get stock into the tent because the crowds were so thick. I started at 9am, and had to fight my way through, it was insane! We were surrounded the whole day by an angry mob that had lined up waiting for hours. Every order was a full tray and half the time we couldn't serve them. I really thought they were going to jump the trestles and kill us! So there you have it, my best and worst jobs were both at the Adelaide Grand Prix!