(More than) 10 Questions: Award-winning Graduate Lucy Spartalis
This week's chapter and the final instalment for this year's 20 year CCP birthday celebrations is certainly "old school". Not totally old school in the CCP at Stepney sense, because Lucy Spartalis started here with the new award at the CCP in Marleston not long after we'd moved here in 2004 with Lucy commencing her studies two years later in 2006 with a single Introduction to Photography and going pretty much full time after that.
"Old school" however because Lucy I know still shoots film for her preferred personal projects and Lucy also has a strong aeons-old friendship with two Stepney and therefore "old award" former students Mark Zed (who now lectures here), and Bianka Feo (CCP class of 2004) who actively encouraged Lucy to enrol for study at the CCP. Funnily enough, I believe that while here, Lucy also befriended another CCP (*citation needed) legendary former student and now lecturer, Jessica Eckermann with Lucy photographing Jess' wedding in 2010 – such is the family-like atmosphere that rolls here at the CCP.
I first encountered Lucy as a student in Term 3 2006 as an Introduction to the Darkroom student where she excelled with the chemistry and output. I reconnected with Lucy's work in her Camera 1 class the following Term where again I was impressed with the breadth of her image making, and already then Lucy was showing a very strong interest in photographing people. By then I was intrigued with the Spartalis persona because clearly this was a person who in my opinion had the potential for greater things as indicated by her work, personality and drive and I was again graced by her presence as a student of mine when we were together for some of her Diploma subjects after qualifying for the Certificate IV in 2006.
Lucy graduated from the CCP in 2008 with her Diploma in Photoimaging and since then, her career has gone great guns and it's one of life's professional pleasures to be following past students' careers vicariously and also when they keep in touch with their current exploits. I barely see Lucy these days since moving to Melbourne in 2009, however it's always a pleasure to catch up whenever Lucy is back in town and I can be fitted into her hectic schedule.
With my association with the CCP, I feel incredibly privileged to share peoples' lives, their trials and tribulations, their successes and frustrations and my relationship with Lucy is no different – Lucy is certainly living her dream and although former students often thank me "for making it all happen for me", I always have to remind them that they actually do it for themselves and we at the CCP are merely along for the ride. Yes we make doors to open available for everyone, however it takes fortitude to open it…and Lucy Spartalis has opened her door very wide.
Award winning photographer, destination weddings, someone to keep on your radar and now well a travelled wonderful friend, Lucy Spartalis has the floor with her pearls of insight to take us into the new year with (more than) 10 questions.
What first interested you, or made you fall in love with, photography?
Honestly, I couldn't say. All I know is, I was obsessed with taking photos of my friends, long before that was the norm due to everyone owning a smartphone. Through school camps, sleepovers, weekend adventures – I constantly needed to document our lives – seemingly more so than anyone else I knew at the time – all on little automatic 35mm point and shoot cameras. I knew very little about photography as a teenager – it was never offered as a subject at my schools – but I felt an inherent need to capture and save moments, and to share them with everyone around me.
Why did you choose to study at the CCP?
A couple of my closest friends (Mark Zed and Bianka Feo) had already studied at the school, and I'd visited the tiny Norwood studio a few times for their exhibitions and to help with shoots. I was immediately drawn to the laid-back, welcoming atmosphere, and all the kooky and warm characters working and teaching throughout the space.
At 24 years old, I'd been working in record stores around Adelaide few a few years and was getting restless. I'd studied in a few different areas already, but hadn't found something that nourished and excited me enough to pursue it long term, so – mostly out of boredom, and partly through a tiny secret hope that I'd actually be awesome at this – I signed up for the Intro to Photography class. Within two or three sessions I was hooked, and it was all over. This was what I was going to do.
Are you making personal work?
Sometimes, although not nearly as often as I'd like to. I mostly shoot for myself when I travel (and haven't brought piles of editing with me, which is rare). When I occasionally do get the chance to actually be 'on holiday', everything finally slows down, and I pull out my Yashica TLR and start shooting on the street. Landscapes, still life, street portraiture – whatever I see that pulls me in through interesting texture, form or striking light (I shoot almost exclusively on B&W film – usually Ilford HP5 or Tri-X – so colour doesn't often come in to play here).
A couple of years ago I held a solo exhibition of my film works, 'Spain on Film', at the CCP. I keep meaning to put together a Melbourne show, but finding the time amongst all my wedding shooting, editing and travelling gets in the way (excuses, excuses).
What inspires your work at the moment?
Everything.
The works of stylistic filmmakers and directors such as Derek Cianfrance, Spike Jonze, Nicolas Winding Refn, Charlie Kaufman and Lars Von Trier – filled with breathtaking visual sequences and symbolism, where pausing on any frame reveals a composition worthy of hanging on a wall.
Television shows like 'Chef's Table', where each episode tells the story of a world-class chef – a driven and passionate artist whose sacrifices and single mindedness have helped them to change the way we think of food, and our expectations of what a dining experience can be.
Nature. My partner and I have recently purchased a home (which doubles as our studio) in the leafy and tranquil Dandenong Ranges, and are currently obsessed with planning, planting and developing our garden. I've never been a green thumb before, but opening my eyes to the universe of unimaginable plant and flower species is proving to be more exhilarating than I ever thought it would be – and the process of planning a rich visual composition so many years ahead of when it will come to fruition is a crucial lesson in patience and dedication.
Almost everything I see inspires me in some way – whether through colours, concepts, movement or philosophy – it all plays into my own way of seeing, and therefore into my own work.
What have you done since you studied at the CCP, and what are you doing now?
Worked like crazy. I started out shooting everything and anything – outdoor living constructions, kids on Santa's knee, the inside of renovated cinema complexes… then slowly the music photography jobs (my biggest passion since starting photography) and weddings started to trickle in. Weddings weren't something I ever saw myself doing (when I was studying, 99% of wedding photographers were rocking the cheesy, dutch tilt, Vaseline-lensed approach); but eventually an old school friend asked if I could shoot her day, followed by a cousin, and then a work mate. I realised my obsession with documenting people lent itself perfectly to this field, and also realised I was having fun with it.
Cut to 10 years later, I've been in Melbourne since 2009, and now work with my filmmaker partner (and lover-man) Alastair Innes, forming the duo She Takes Pictures He Makes Films. We regularly travel around Australia and the world, capturing unique and adventurous wedding celebrations – up to 40 of them per year.
How has photography changed since you commenced your studies?
Whoa. It's changed in a million ways. iPhones were only announced while I was studying at the CCP and it took another few years until everyone had a smartphone with a high resolution camera in their pocket. Since then, even the most inexperienced shooter has become adept at taking a pretty decent photo (given the right conditions), and always has the equipment on them to do so.
Then Instagram introduced filters, and people worked out how to make their images look artistic, or surreal, or simply just better than reality – all with one tap of the screen. In the two years before this all exploded, I'd gotten into shooting on toy 120mm cameras like the Holga, creating dreamy square-format images (what?! So unusual! Who takes square photos anymore??). Instagram made this style of image-making accessible to everyone.
The education available to photographers has exploded in this time as well. At least 50% of the photographers I know have now either spoken at conferences, or held their own workshops – and with the enormous waves of new shooters entering the industry every year, there'll never be a lack of demand for such things.
I could go on. Like any technology-based trade or hobby, things are growing at an exponential rate.
How has photography changed your life?
In every way possible. I never thought I'd be able to travel as extensively as I have, and it's all thanks to photography. I met my photographer/filmmaker partner because of it, and we've created an incredible life together, one that allows us to do exactly what we want to do (most of the time).
I see things so differently now. I appreciate light in a completely new way, and understand more clearly how colours affect our moods and reactions to things.
I've met so many talented people in the industry; some have become my dearest friends.
If it wasn't for photography I don't know where I'd be.
How have you changed since you were a student?
My confidence has grown every year, of course. I've learned how to only take on projects that bring me joy, and am only now learning how to find a balance between work and play.
Which photographers – past or present – have been major influences on your work?
Annie Liebovitz, Erwin Olaf, Gregory Crewdson, Elliot Erwitt, Vivian Maier, Autumn De'Wilde, my friend Dan O'Day… this list could go on for a very long time.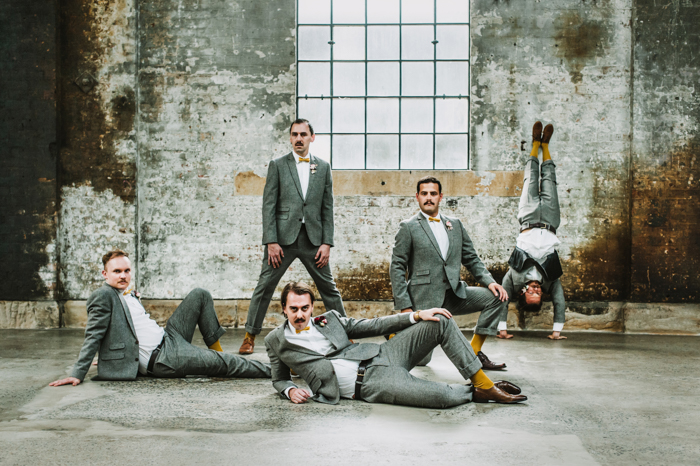 Any surprises – good or bad – as you have progressed in your career?
I've discovered I'm quite a perfectionist, which is good and bad. It helps to create great work, sure, but I'm very hard on myself. I'm learning now to go easier, but it's been quite a journey to get to this point.
Also – I discovered I have an incredible work ethic, so long as I work for myself. Who knew?
Do you have any advice for student photographers?
Assist anyone you can, even if they shoot in a totally different style to you – you will still learn something from the experience.
Regularly take the time to reflect on what imagery is inspiring you, regardless of where it's from – cinema, photography, design, nature.... Collect it and carefully analyse why you love it. What elements do the images have in common? What is it about them that makes you feel something? I've learnt so much about my own vision through regularly doing this.
Work hard. So much harder than you think I mean. Make loads of personal sacrifices for the first few years of your career – it will pay off in spades.
What is the best job you've done since you've been working in the industry?
Shooting overseas is always a thrill – the light is so surprisingly different as you move around the globe, which gives me such a boost of inspiration. At the same time, some low-key celebrations in Aussie back yards have been just as incredible stories to capture and be part of. I don't think I could narrow it down to even a top ten, honestly.
What are your passions outside of photography?
Right now, besides setting up our hills home and pottering around the garden, I'm delving into ceramics – making lots of ugly, weird, nobbly things and filling our house with them. After years of almost always working for clients, striving for perfection or beauty, I'm relishing the chance to just make weird shit for me; getting my hands dirty, clay under my fingernails, playing like I'm in kindergarten. Alastair and I are about to convert our garage into a photo/ceramics studio, so if you need me I'll be there, making bumpy plates with eyeballs in them.